Over 1200 RMT Students Speak About Their Experience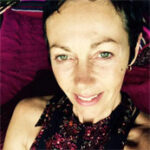 "I am learning so much from the strategies and the training in general. It's giving me a depth to how I use my intuitive skills with clients."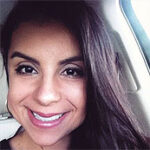 "I just graduated! What's most useful is the Human Needs, for sure. I've learned about it during DWD but now I know how to understand people and my clients much better."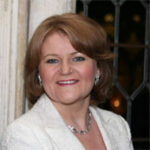 "I love the RMT training, I have found it valuable personally since losing my husband in June. Not only does it give me insight but it helps me start to shape what is possible for the rest of my life. Additionally I use it with my family and they are as seeing benefits immediately. The portal and disks are invaluable to immerse myself and repeat."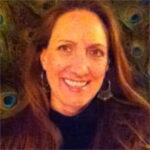 "I am fascinated by watching people transform. I love learning how to help facilitate that transformation. I appreciate that the training takes the position that nothing is ever wrong with anyone's behavior and that we are all attempting to meet our own needs, even if that action or behavior is not necessarily the best way to do it. I love how simple techniques and small adjustments can make such huge differences."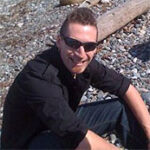 "I'm in the Core 100 currently, and finding strategies that help people really break through, as well as relationship strategies really effective – in my practice and in my relationship with my wife."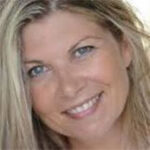 "All the tools were practical and after completing my certification, I felt I was so much more advanced than other coaches I knew. I have so much knowledge on issues that other coaches (outside RMT) have never had! I can see that at the faces of my clients. I make a comment and they shine! It's like doing psychotherapy (simultaneously) but everything comes into light so fast. I have read all Cloe's books, and I have used the mentality (the way she is thinking) and this has helped me tremendously. I have insights that no other coaching school could offer. RMT is the best Training in the world (for that I am convinced based on the results I bring to my clients and the way the media perceives what I am saying when invited).""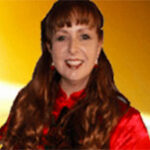 "Everything that Tony teaches is invaluable. I find even after listening to the same one 3 or 4 times I am still learning valuable information that I haven't remembered learning last time. This builds my confidence in my subject knowledge."
"The Core 100 program has allowed me to amplify, grow, and channel my gifts, my philosophical nature and my nature to give are able to be one with life coaching. Not only have I experienced profound personal development through this, but I have also been able to help others to amplify their wisdom and their grace and give them a space of peace and a space of perspective. I have been able to put all of this knowledge toward writing a book, toward being myself fully in the world, being able to inspire others through example, by my own personal development, am I able to show others what they're capable of. I am able to be the embodiment of what's possible through coaching and through everything that we have learned in this journey together. And that's exactly what it is. It's a journey. It's a community, a community of inspired minds, a community of learning and growing and supporting one another and being able to look at the philosophy of life through coaching and through serving others and through giving all that we are."
Vitaly
Rabbi and Counselor
A great way to bypass all of the unnecessary schooling required by higher education institutions, and to understand basic, practical human psychology. A great way to understand what's been holding you back all these years, how to get over that and to truly reach your own potential, and then be able to give this over to others as well, as a friend, as a mentor, as a coach, etc.
Deva
Naturopathic Physician and Muse
I would love you to know that never have I been in a more loving, supportive and conscious environment in which my potential is unfolding beautifully and effortlessly. I deeply appreciate you Tony and Cloe. By sharing your unique gifts and wisdom so generously, I feel inspired to do the same. Love & Blessings
Hilary
Personal Trainer/Librarian Coaching Student
An awesome learning experience, which can be used in all areas of my life, enabling me to help others progress towards the life they desire. You guys rock! Thank you so much for creating such a brilliant training program.
Linda
Engraving Business Owner
I enjoy listening to the telephone classes. The course gives me an inner confidence and understanding when talking to others. I'm a much happier person. Highly recommend whether for your own personal development or as a change in career. So much more is offered than just the training. There's a whole world of business and career advice too.
Stephen
Therapist and Coach
It has been a life changing experience I feel honored to be a part of such a fantastic group of people. This training is taking me to a whole new level. Just keep up the great work and hold on to those core values you clearly all have. Fantastic Thank you.
I'm so grateful for all the research and years of your life work so generously shared in the format, a heart felt thank you.