Over 1200 RMT Students Speak About Their Experience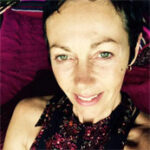 "I am learning so much from the strategies and the training in general. It's giving me a depth to how I use my intuitive skills with clients."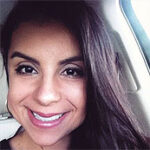 "I just graduated! What's most useful is the Human Needs, for sure. I've learned about it during DWD but now I know how to understand people and my clients much better."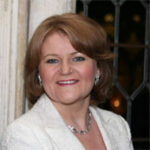 "I love the RMT training, I have found it valuable personally since losing my husband in June. Not only does it give me insight but it helps me start to shape what is possible for the rest of my life. Additionally I use it with my family and they are as seeing benefits immediately. The portal and disks are invaluable to immerse myself and repeat."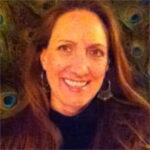 "I am fascinated by watching people transform. I love learning how to help facilitate that transformation. I appreciate that the training takes the position that nothing is ever wrong with anyone's behavior and that we are all attempting to meet our own needs, even if that action or behavior is not necessarily the best way to do it. I love how simple techniques and small adjustments can make such huge differences."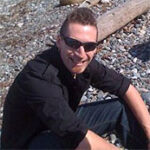 "I'm in the Core 100 currently, and finding strategies that help people really break through, as well as relationship strategies really effective – in my practice and in my relationship with my wife."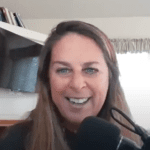 "What an impact. It was amazing. And all the other girls learned, too. So that was a huge day, a huge impact from the RMT tools that I learned. … Right now, I'm starting a group coaching for women, 45 plus, who feel their life is mundane and boring, and they have limiting beliefs or fears around taking the steps to make their life exciting and alive and full of joy. So I'm going to do some transformation work through a group coaching and retreats. So I'm super excited about that!"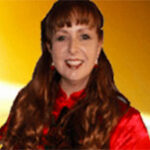 "Everything that Tony teaches is invaluable. I find even after listening to the same one 3 or 4 times I am still learning valuable information that I haven't remembered learning last time. This builds my confidence in my subject knowledge."
The Core 100 program has allowed me to amplify, grow, and channel my gifts, my philosophical nature, and my nature to give are able to be one with life coaching. Not only have I experienced profound personal development through this, but I have also been able to help others to amplify their wisdom and their grace and give them a space of peace and a space of perspective.
Lisa R
Manager, Financial systems
This training will change your life in so many positive ways. You're not truly living life to its fullest without these learnings. The single best thing I got from this training is understanding myself better as to why I react as I do in situations so I can improve my relationships. Thank you Cloe and Tony for providing this course as it will help me help others. One person can make a difference.
This training will change your life forever to the good side.
Nicole B
Life Coach and Author
I encourage this training to anyone searching for clarity, passion, purpose, depth, direction, healing, or growth. This training benefits any person at any stage of life. The single best thing I've gotten from the training is wisdom. The skills acquired in this training go beyond knowledge. The bridge between knowing and being are profoundly modeled in these strategic interventions.
Jake
Life coach & photographer
The message I would want to send to Cloe and Tony is one of absolute gratitude They have created a program that is priceless. The format of the program is amazing especially the Thursday zoom meeting and access directly with Cloe. Then there are the other calls and coaching sessions that I have participated in with people I love from all over the world. I have built many friendships through this program. … Once again my heart is filled with gratitude to everyone involved in this program. Thank you and God bless.
This course delivers a life changing and eye opening content for all who care to learn the intricacies of human behavior and underlying psychology.
Kiesha
Minister, Massage Therapist and Holistic Life Coach
This gave me the ability to communicate to others and myself how to overcome addictions, fear, and lack of confidence. It's the best training you could ever get. I would even refer to it to my worst enemy… it's that great!